Next Level Media Asia was established during the pandemic in early 2020, we power up brand stories through our expertise in Influencer Marketing and TikTok Marketing. A bunch of young and passionate digital marketer experts under the roof thus we have served brands both locally and internationally across Southeast Asia and Asia Pacific.
As the pandemic spreads across the globe and people are learning to cope with a new way of living, staying up-to-date via social media is getting more crucial before visiting the brick-and- mortar retail shops or even doing a comparison on reviews before conducting a purchase. It has been a great eye-opening experience to celebrate with other fellow agencies and content creators as a finalist in Global Content Awards 2022. As one of the shortlisted agency in Start-Up Agency of the year, we are glad to be able to place our credentials to the other side of the world – the West and with that chance, we have the opportunity to open arms and to welcome any brands and partners from the western world to venture into the SEA market. Southeast Asia, unlike other contingents, we speak different languages and having multi-cultural background which resulting a lot of western brands are having difficulties in penetrating to this market;
We are here to assist!
We breathe our expertise in influencer marketing into everything we do because it is a successful hybrid of old and new formulas in marketing. Influencer marketing is one of the most useful tool for push marketing, a buzzword for a while now where influencers are the power, to affect purchasing decisions of others with their own relationships with his or her audience. Our collaboration with prominent brands in planning strategically on product launching, campaign-driven tactical influencer marketing has made us one of the tip-top influencer marketing agency in Malaysia. We engage creators to help brands speak to the right audience.
Not only that, as a digital advertising agency, we are also one of the certified TikTok Agency Partner for Southeast Asia. Being one of the pioneer who leads the local content creators to onboard to TikTok platform, we advice the brands on making contents that entertain and campaigns that connect. As TikTok's official Agency Partner in Southeast Asia, our team of trained experts will assist in planning and executing digital ads and influencer marketing campaigns that come with insightful statistics for brands looking to explore on the opportunities to gain hype and attentions on TikTok.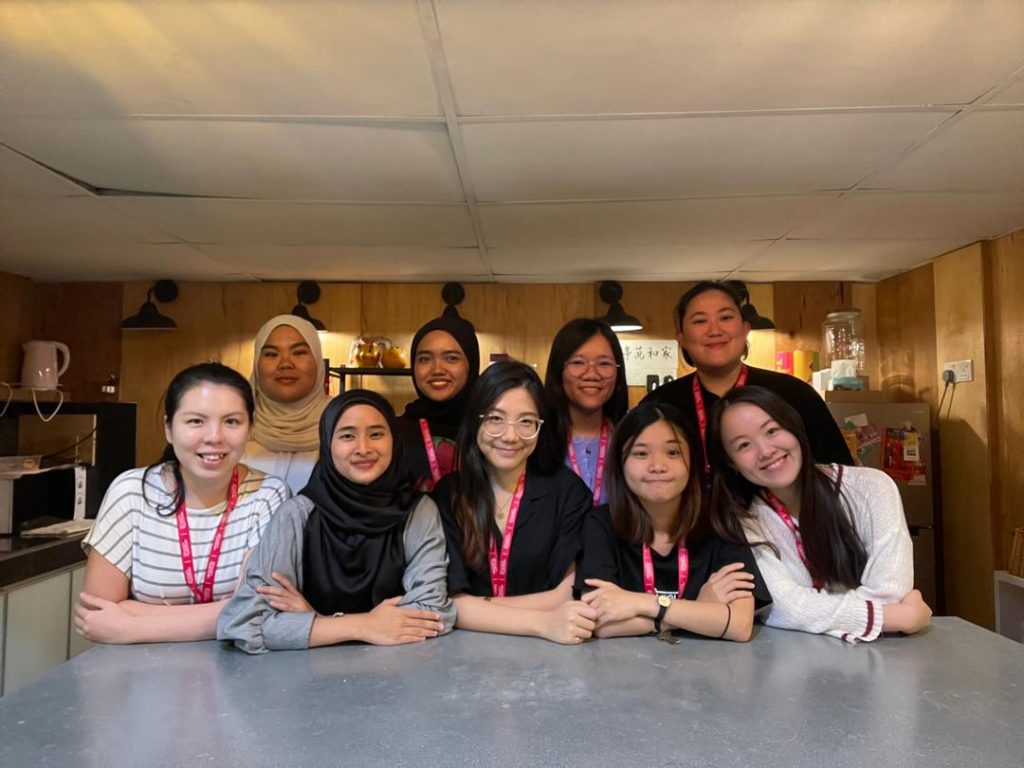 Further more, we explore in O2O strategy planning for our fellow clients. Endless marketing opportunities can be get from both online and offline landscapes, and we want our brand partners to get the best sides of both worlds. We craft strategies to pull traffic from offline activations to online traffics, or online campaigns to offline footfalls, depending on different campaigns' requirements.
Not forgetting that every successful digital ads comes with a thoughtful plan behind! With your objectives and priorities in mind, we optimise different media channels, audience targeting, etc. to maximise the cost efficiency of brands' digital ads. From time to time we also manage brand partners social media channels, including Facebook, Instagram, YouTube, and TikTok, to spread brand exposure, spark conversations and be present in the digital landscape.
To date, we have worked with more than 10k of influencers, served more than 50 corporate clients from FMCG, Fashion & Beauty, Health and Wellness, Mobile Apps, Retails, Jewellery, Electronic Appliances, and also travel operators/tourism boards.
Our recent expansion to work with live-streaming production in Malaysia aims to gather more talents as live-sellers to cater for brands' TikTok Shop and Shopee Live will be another added value to our company credentials. We assist brands from beginning to end in live streaming sessions, including building creative storyline and visual concepts, strategies to drive real time interaction and engagements, hosts engagement, production support, and more!
Be pleased to meet the one of the brains of the company: Ms Grace Low
Fun fact about us? In this boutique agency, we are a bunch ore 10 (and growing) power puff girls! Check us out to our website