We're Green Park Content
What excites us? Crafting content that has an impact. Content that engages, informs, inspires and empowers. Our drive is to lead audiences on a journey of discovery. Whether for their beauty, homecare, food, health and wellbeing, professional or financial needs – Green Park Content is there to support, entertain and inform. We're even there to help them shake up the perfect cocktail every evening.
At Green Park Content, we believe in the boundless power of an audience-first, brand publisher approach. To bring this to life, we combine deep audience insights and SEO with compelling, creative content and performance tech to produce highly successful content and platforms. The result? Content that connects brands with consumers in the most meaningful and effective way possible.
300 people strong and growing worldwide, Green Parkers are a diverse group of talented content creators, SEO masters and tech innovators. By strategically combining their incredible passion, specialist knowledge and unique experiences, our work captures audiences organically and authentically.
Established in 2016, Green Park Content has had the privilege of working with some of the world's leading innovative brands in the FMCG, beauty, retail, financial services and B2B spaces. With our uniquely effective method, we have enabled brands to reduce — and in some cases totally eradicate — their reliance on paid media methods to drive online visibility, traffic and rankings.
But search-led performance isn't the only indicator of success. SEO and tech get people to the website, but the editorial and creative keep them there. Compelling content has the power to turn audiences from single-session users into long-term repeat readers, and ultimately returning customers.  
This year, we have proudly been shortlisted for three categories at the Global Content Awards. Here's a roundup of the nominees.
All Things Hair for 'Best Use of Data in a Campaign'
Our flagship content hub, All Things Hair, a global beauty-led destination for hair trends, inspiration and conversations for Unilever has been shortlisted for 'Best Use of Data in a Campaign' (previous 'Global Content Strategy of the Year' winner 2020 and finalist 2021). Each month the ATH team gathers and analyses multiple data streams through social listening and keyword analysis to inform relevant, informative and inspiring content – empowering audiences along their hair journey.
This is why, each month, millions of users land on All Things Hair organically and spend a significant amount of time engaging, scrolling and clicking. SEO and editorial work closely together, from content strategy to monthly evergreen and reactive content research and creation: data informs and underpins every single article to ensure it resonates with readers as well as it performs on Google. Refinement is important as ideation, so the content we produce is constantly refreshed with new data and re-optimised to ensure relevance and relatability with current audiences, and to improve rankings.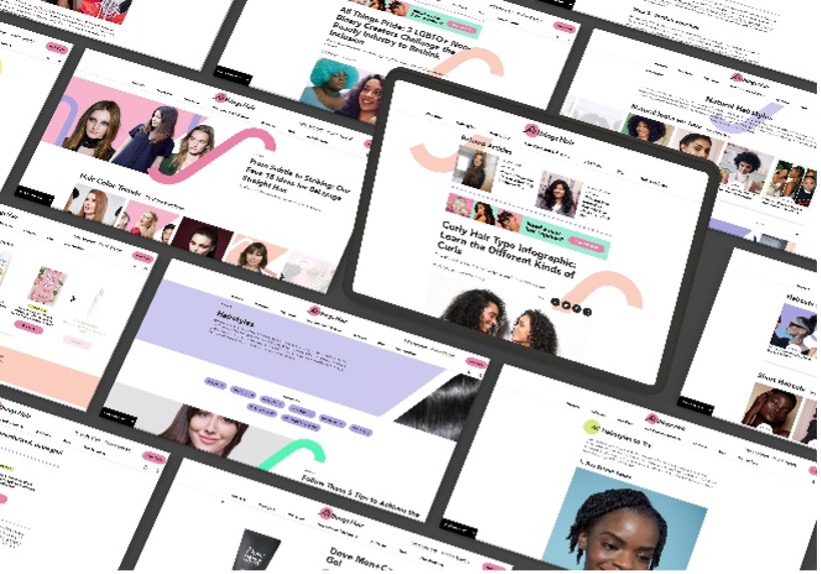 Beauty Daily for 'Global Content Strategy of the Year'
Beauty Daily launched in February this year with the ambition to become a go-to beauty and wellness destination for Clarins UK. The aim of Beauty Daily is to use expert and industry-leading content to help grow Clarins UK's audience and build authority and online visibility. The content hub brings together data-driven, life-enhancing tips and honest advice to help solve the problems modern people face. It inspires and connects with its audience at all stages of life, instilling a sense of confidence and positivity to help readers to live beautifully.
Beauty Daily's content is relevant to search queries as well as in tune with trends and cultural nuances, tapping into key moments and useful topics. For example, this year Beauty Daily chose to focus on menopause after recognising its relevance not only as a key search area but also in educating and reassuring women by removing the stigma around the subject – it is also a topic that Clarins is deeply passionate about. In our content, we uncovered what the top search terms people were looking for on Google, with the effect of empowering readers to know more about the topic and discover a community of women with similar concerns.
The content hub is still very young, but it is a testament to its success in resonating with its cross-generational audience that Beauty Daily has been shortlisted for 'Global Content Strategy of the Year'. We are ecstatic to be considered for the award and look forward to continuing as an indispensable resource and trusted partner for audiences in the future.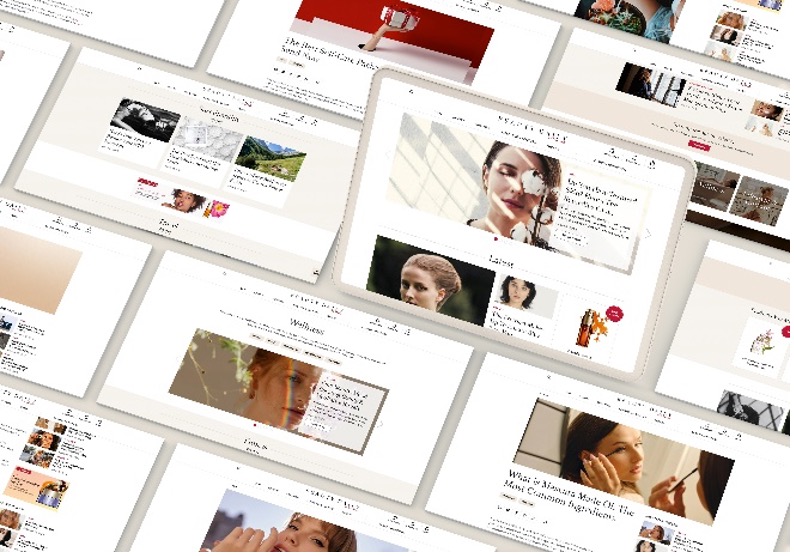 Steven Francis Westgate for 'Global Rising Star in Content'
One of the highest accolades we can receive is the success of Green Parkers. Our uniquely talented teams not only make winning awards, delighting clients and gaining ground-breaking performance results possible, but they make us who we are as a business. Each and every day we find ourselves in awe of their skill, tenacity, courage and compassion.
So, it's no surprise that our amazing Head of Content (EMEA), Steven Westgate, has been shortlisted for 'Global Rising Star in Content' at the Global Content Awards. Steven has helped build and nourish an outstanding content department; scouting exceptional writers, editors and strategists who every day contribute their expertise, personality and unique skill sets to Green Park Content's world-leading content projects. Starting with us six years ago, we've had the privilege of watching Steven flourish from the editor of All Things Hair to today's Head of Content, leading an industry-best team of content creators all over the world.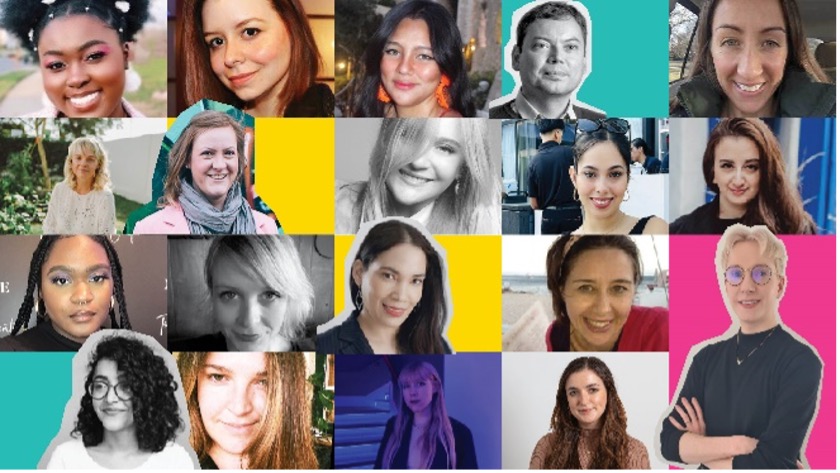 Congratulations to our fellow nominees, and our fingers and toes are crossed for the awards ceremony on 10 November.