Make Honey is an award-winning communications agency that creates impact for brands. Our clients grab attention and secure sales through PR, content and social-first campaigns. We are an agency fuelled by purpose, driving change with every campaign. Our team is committed to actions that support achievement of the UN Sustainable Development Goals.
The whole team at Make Honey is thrilled to have been nominated as a finalist for the Global Content Awards Social Media Content Campaign of the year for its work on TCL Mobile's 2022 World Cup Campaign. It's wonderful to be recognised for our ability to create impact for brands through PR, content and social-first campaigns.
We've been working with TCL Mobile for a long time, from the launch of its latest devices around the world, to supporting its growth at the biggest events in tech – most recently working on its "Inspire Greatness" campaign with superstar footballer Pedri Gonzalez at MWC Barcelona.
Last year we were tasked with getting TCL Communications involved in the 2022 World Cup conversation by putting the brand in front of a sports and technology audience, but without the luxury of TCL being an official World Cup Sponsor. Our 2022 FIFA World Cup campaign sought to bring TCL Mobile into the global World Cup conversation using brand ambassadors Pedri Gonzalez, Phil Foden, Raphael Varane, and Rodrygo Goes.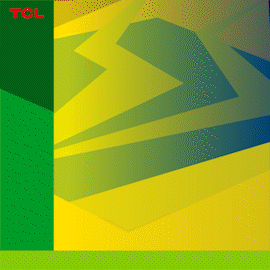 These players are the faces of TCL's "Inspire Greatness" campaign, and were all playing at the 2022 World Cup. Making the most of this connection we created content around those four players, tapping into their individual and team based fan groups to get TCL in front of new audiences worldwide.
Creating content that cuts through during the noise of the World Cup is challenging at the best of times, but it was compounded by the fact that TCL only sponsored the players, not the tournaments or their respective clubs. Which meant we couldn't use any of the World Cup IP. Including even the words "World Cup".
We set out to prove that there's no substitute for hard work when it comes to reactive social content on Twitter (now "X"). The Make Honey team created a series of reactive social assets in anticipation of the involvement of TCL's brand ambassadors in major World Cup events. For example, GIFs were created to celebrate Phil Foden scoring the winning goal in his first game, for Pedri Gonzalez's birthday and for the France vs England semi-final game.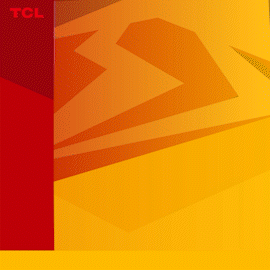 We also ran a series of community management competitions with football memorabilia and TCL Mobile devices given away as prizes. The Twitter competitions were launched on important World Cup dates, with the prize stakes increasing throughout the competition cycle to establish social media hype. The ultimate result of our social push was a 73% increase in followers and an average engagement rate of 8.2% engagement rate, 130% above the set KPI.
This also fed into our wider editorial content strategy, where the team created video news releases (VRNs) of each brand ambassador, interviewing them about major football events, historical figures, and hopes for the upcoming World Cup. The distribution strategy launched each VNR around major footballing events, including The Manchester Derby and El Clasico games and the start of the World Cup. This maximised the newsworthiness and potential reach of the content, with the ultimate result being 349 pieces of organic coverage, 171 of which were top-tier articles and 3B in editorial reach.
We are thrilled to have our TCL Mobile World Cup campaign be a shortlisted finalist in the Global Content Awards. But, we would be ecstatic to have our team's hard work recognised by being awarded the gold at the Global Content Awards'. Good luck to everyone else nominated, can't wait to see the results on November 19th!